The First Australian Birkebeiner – 6th September 1979 (pdf)
Summary — Victorious is Lauri Jortikka (Vic) who virtually led from the gun. 17 places behind is Robyn Rodd (Vic), the first woman. A total of 83 skiers finished the course. The course was 25 km long skied in the classical style with skiers carrying a 5 kg pack that represented the crown prince. The course started on the east side of the Dam Wall and went via Watchbed Creek to Fitzgeralds Hut, Edmondson's Hut, Heathy Spur and back to the Dam Wall to finish in the Nordic Bowl.
---
The Birkebeiner Story incl. information about the mother (Inga) of Prince Hakon
---
The Birkebeiner Movie (Trailer 1:30) — The Last King
Summary — A high-stakes adventure set in the
middle Ages, in the midst of a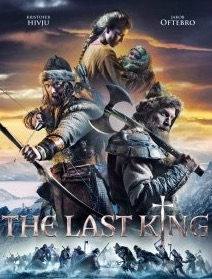 great civil war. When a monarch is murdered, two of his loyal soldiers must escape with the infant heir to the throne (Prince Hakon). With half the kingdom looking to kill the young Prince, the brave warriors risk life and limb to shepherd him across treacherous snowy mountains to claim his rightful place on the throne.
The 2016 produced movie is 100 minutes long with English subtitles and costs ~$25.00 + postage from <http://www.amazon.com.au>. Note be aware of the DVD's Region code so it will play on your DVD Player: Australia is Region 4, USA is Region 1.
---
1985 Bogong High Plains Winter Crossing (pdf)
Summary — this crossing was made by Audun Endestad (USA), Christina Brugger (SUI), Andrew Walker (AUS) & Phil Rumpff (AUS). The winter crossing was from the Mountain Creek Campground, up Mt Bogong (1,986m), across the Bogong High Plains to the Mt Hotham Loch Carpark. Skiers had to climb ~2,620m and descend ~1,420m over the ~55km distance. Recorded times: • Audun (USA) — 5hrs 53min, • Christina (SUI) — 8hrs 17min, • Phil — 8hrs 45min & • Andrew — 9hrs 53min.
---
Telemark Nordic Ski Club (pdf) — 25 years of cross country skiing (1972 – 1997)
Summary — some historical facts relating to the name of Telemark Nordic Ski Club and its activities since its formation in 1972. Telemark was the first dedicated cross country ski club in Australia formed by Bob & Norma Cranage.
---
Roof of Australia – (Video 9:35)
Summary — The snow fields of the Australian Alps are larger than those in Switzerland and provide winter holidays for many Australians. Others work and live with their families above the snow line, where life is much as it is in other towns but with an added excitement.
---
Snow Australia – 150 year history (Video 7:42)
Summary — Australia has a rich and exciting skiing history and is one of the oldest skiing nations on the planet. Follow the journey from 1861 until today, you will be amazed.
---
Snow on Mt Buffalo – 1938 (Video 6:48 – no sound)
Summary — A group of tourists learning to ski at Mt. Buffalo. After arriving by bus, an instructor arrives and the lesson commences. A group of novice skiers follow their instructor in some cross country and down hill skiing