The Clubhouse will not be open for season 2020. The door code has been changed and only the committee have access.
25th Anniversary of the Opening of the Birkie Clubhouse will be in June 2021. The club is planning to celebrate this milestone with a function in June at the clubhouse.
Watch this space…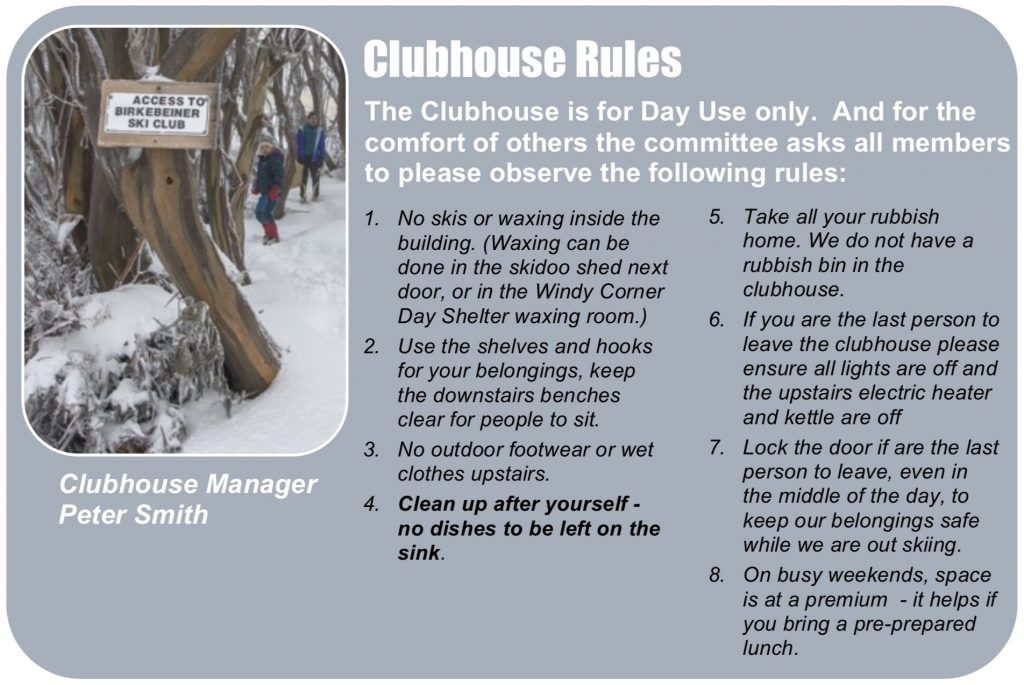 Clubhouse Manager is Peter Smith —Please notify Peter if we are running short of any supplies, if there are any breakages, or with suggestions to improve our Clubhouse facility. Contact: Email <peter@apcomm.com.au> or Mobile: 0401 340 911.