In 2017 Free Club Adult Instruction clinics for members will again be offered.
This year's visiting American coach Miles Havlick will be conducting a number of free adult ski skills development clinics during the season.
Note: Beginner sessions may be conducted by Club volunteers in conjunction with the Junior Joey events depending on availability of instructors . Refer to Junior Joey web page for details and also the Activities Calendar published in each months 'Birkebeiner Bulletin' on this website.
For the development clinics there will be limited numbers i.e. 8 in each session with places allocated on a first in first served basis. Email Nick Wright if interested <nick@birkebeiner.org.au>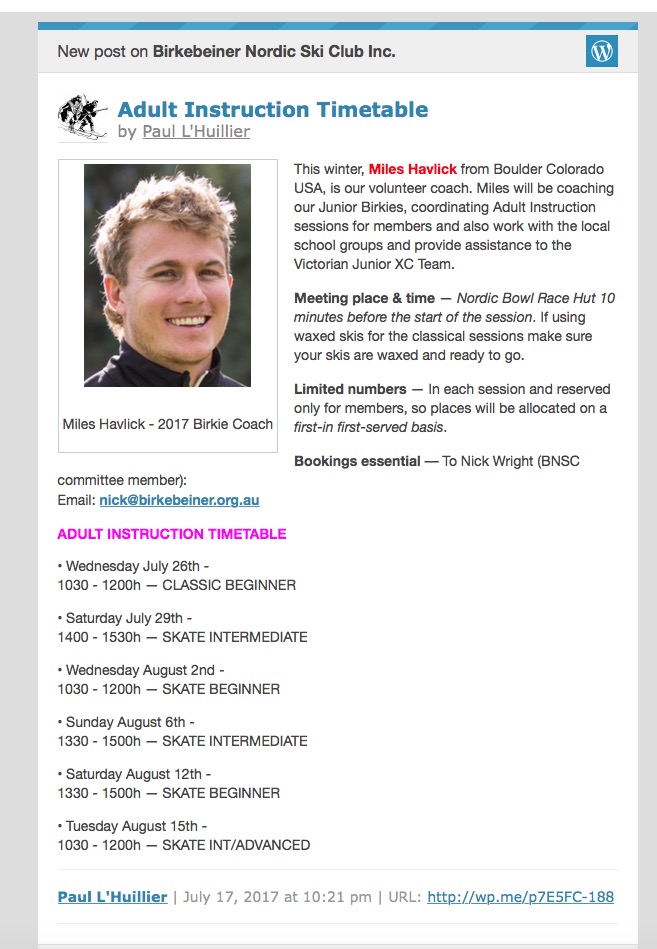 Note: Meeting place is in the Nordic Bowl outside the Race Hut 10 minutes prior to clinic start time.
For membership details click [HERE]
• Family : $75/year
• Individual Adult: $35/year
• Individual Junior: $25/year