Important SSA XC Committee information
No High-Fluoro Waxing Protocol
Club & State Level XC Races
Click [HERE]
2018 Junior Birkie Coaching Sessions are for age 11-16 years (school year levels 5-9) who may be interested in some racing and is focused on skill development and fun with participation in some races (not compulsory though!). It is definitely not for beginners. Registration is required.
Registration is required:
Please click [HERE] to download a Word version of the registration form. Fill in and email to the secretary <secretary@birkebeiner.org.au>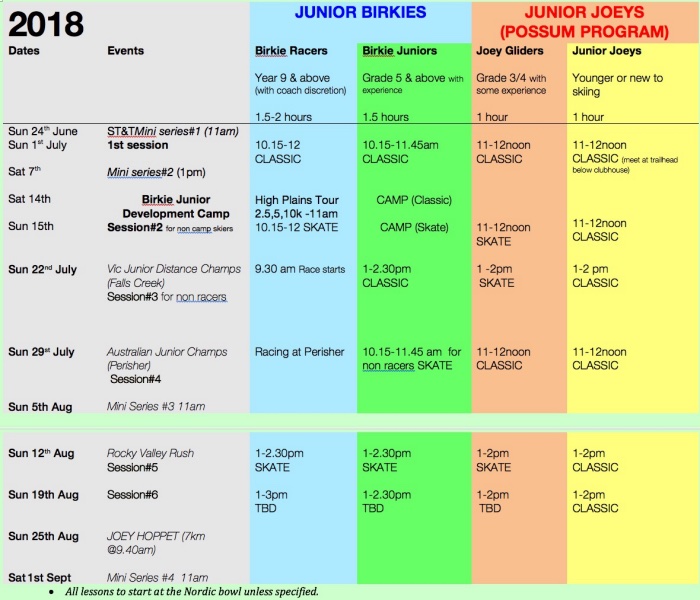 Also available is the Snow, Trek & Travel Wodonga — Mini Series which is a series of 4 fun races for all juniors including Junior Joeys and skiers of ALL abilities.  Note: Skiers in the Victorian Junior XC Ski Team are not eligible to enter the Mini Series but they are invited to help out on the day! Click HERE for details
Thanks to Michelle Forrer and Ronice Goebel for all their hard work in putting this program together and to all the instructors/coaches that have offered to help.
2010/2011 Junior Birkie Development Camp photos
Click to enlarge photo
Click to enlarge photo
Juniors of yester-year (1983)