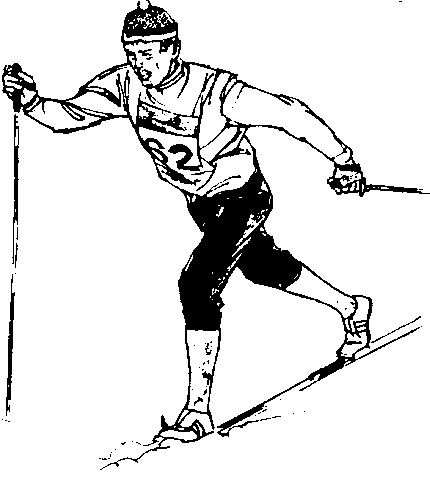 When: Sunday 7th July 2019
Where: Falls Creek Nordic Bowl
Race Entries: Enter on the day at Windy Corner Day Shelter — 8:30 am to 9:30 am
Start Time: 10:30 am
Style: Classic
To Register click [HERE]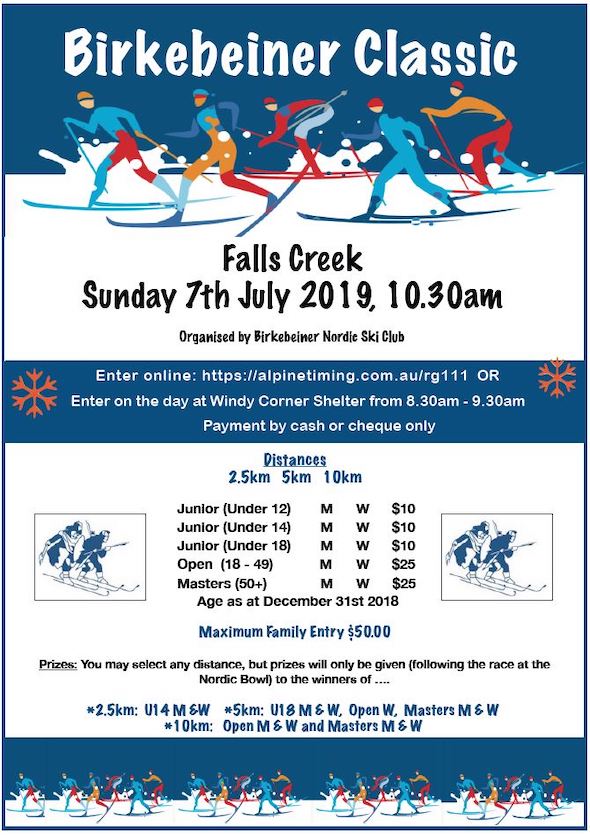 Some Past Results
2018 Birkie Classic Race Results. Click [HERE] to view the results – Sunday 8th July. There were 45 participants for the opening race of the season. Thanks to Michal Trnka (Alpine Timing) for providing the online results.
2014 Birkie Classic Race Results. Click — [2014 — Birkie Classic – Class & Overall results (pdf)]. Weather overcast, foggy, high humidity, klister wax used and a field of 74 finishers.
Race not held in 2015 – insufficient snow.
History of the Race
This race originated on 23 July 1983 as the Birkebeiner Junior Classic. The Club started the event because there were so few junior races on the calendar at the time. Skating in races had not been 'invented'.It was probably sometime in the 90's that the event became the Birkebeiner Classic and was open to both juniors and seniors. The distances are now 2.5, 5 & 10 kms. It remains one of the few Classic style races on the race calendar.