The rumours were rife prior to Christmas that Vail Resorts was purchasing both Hotham and Falls Creek in Australia. However no official word was made by either party by the end of the year and those same rumours began to fade in the new year.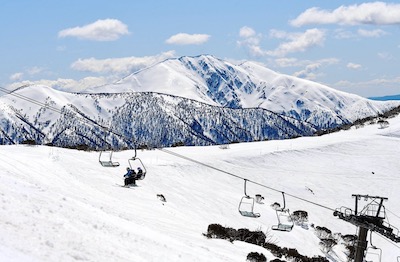 We can now confirm today that the worst kept secret in Australian ski industry history is a secret no more. Vail Resorts is officially acquiring the two Victorian Resorts for AU$174 million according to a press release from the publicly listed company, making it three Australian resorts on the Epic Pass including Vail owned Perisher in New South Wales.
Click [HERE] to view Full Report
---
More Falls Creek News

Stuart Smythe — CEO-Falls Creek Resort Management
Casting my eye across to the plateau of Spion Kopje, covered in a blanket of lush greenery, it's hard to believe this summer has been so hot.
Plenty of the locals have anecdotal 'evidence' that barometers in the village exceeded 30c, but checking the official stats, since the start of December, Falls Creek recorded its hottest day this summer on January 16th, 2019, where the mercury hit 28.2c (Note: 28.6c, February 9th, 2009 is the hottest recorded). No wonder the lake was such a popular gathering place – not just for locals, but also visitors looking to escape the heat in the low lands.
With the climate change lenses on, I thought a quick review of how this compares to history might be worth investigating (note – official Falls Creek B.O.M. stats only go back to 1990). So, this summer, average peak temperatures have been 3.7c above the last 30 years, whilst rainfall is currently on track to meet the average of 298.7mm for the three months of summer. This might explain the lush green vegetation everywhere.
Click to read more of this report